DAYBREAKER COLORADO - NATÜRE TOUR @ RED ROCKS
TOP RATED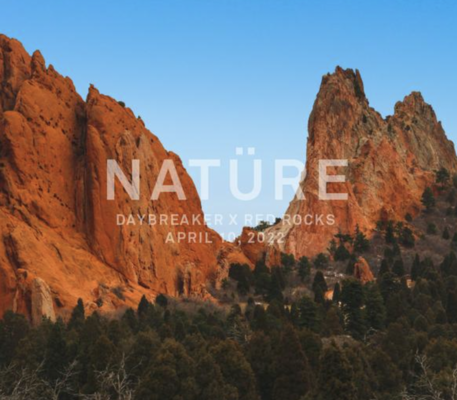 ABOUT THIS EVENT
This Is An In-Person Offering
Offering Topic
Ecstatic Dance
Offering Highlight
FMZ PERK - Get 10% Off Your Ticket With Code REDROCKS10
Offering Overview
JOIN US THIS SUNDAY APRIL 10th 9-12PM
In NATÜRE we dance among the leaves, honoring the wisdom of Mother Earth and the mysteries that bind us all together. An immersive dance party and theatrical show — at sunrise.
Kicked off by a magical yoga practice scored by live musicians. This tour only happens once, and Denver's is at the magical RED ROCKS. ✨
Bring a mat, bring a water bottle. Get ready to dance — and ready to be blown open.
This is a zero plastic and carbon offset event. 80% local talent, and low waste experience. We give a damn. 🌎
"I went to the woods because I wished to live deliberately, to front only the essential facts of life, and see if I could not learn what it had to teach, and not, when I came to die, discover that I had not lived." -Henry David Thoreau
Cancellation Policy
Location
MORE ABOUT YOUR FACILITATOR
TOP RATED
We at Find My Zen love our community. And we want to make sure that you stay in the know about the best things going on! This is a community featured offering that we feel should be highlighted.